Mindstorm EV 3 Unboxing & Review
Lego released their radical new Mindstorm EV 3 today, which was announced earlier this year at the Consumer Electronic Show in Nevada. The EV 3 is Lego's third generation of Mindstorms, following the NXT 2.0 which was released in 2009.
The $349 package includes a touch sensor, color sensor, infrared sensor and 600+ Lego Technic elements. These sensors are redesigned from the ground up to provide additional features, allowing the Mindstorm to complete a larger variety of tasks. The most improved aspect of the Mindstorm EV 3 is the new EV 3 Intelligent Brick (the central Mindstorm operating component), which is based on Linux and also provides WiFi connection.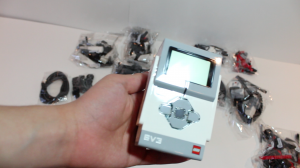 The EV 3 is fully compatible with iOS and Android devices out of the box. Lego released two new apps.  "3D Builder" provides free-to-download building instructions viewed in a 3D environment. "Robot Commander" connects via Bluetooth to the EV3 Intelligent Brick and provides the ability to interact with EV3 robots.
The new visual programming software available for MAC and PC provides a simple interface for complex tasks. However, the EV 3 Brick can also be programmed without the need of a computer.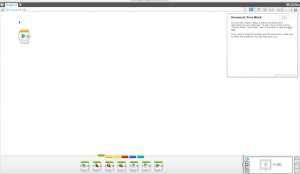 Ranging from a simple vehicle to a complex Rubix Cube Solver, the Lego Mindstorm EV 3 provides the ability to create hundreds of robots.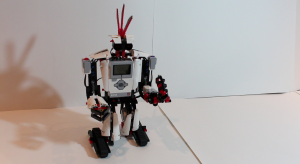 OneMindstorm will continue to provide building instructions and programs for the Mindstorm EV 3.
Available at Amazon: